Top 10 Asian Startups
10 Vidinterest – Nepal
If you know Pinterest, you must be thinking this as a clone of some sort. Well, somewhat. But let's just say the founders of Vidinterest took inspiration from Pinterest and built a platform focusing solely on video sharing and discovery. Every user can create their own playlist, just like on Pinterest where you create boards. The interface pays a homage to Pinterest. Vidinterest is founded in Nepal and CEO of Surfmandu Nepal has funded in the company. The company founders said that current features are only 30% of planned features so we will have to wait and see how far they will go.
More info
9 DSYR – Malaysia
If you are familiar with flash sales combined with amazingly designed products, then you will be familiar with DSYR's concept. Stands for "Design Styles Year Round", this Malaysia-based startup is essentially a "Fab.com of Malaysia". The two founders Ben Chin and Kian Howe are inspired by Fab.com and fortunately for them, Fab isn't in Asia yet. The site has launched for a few weeks and to date there are over 50 local and international merchants on site, and 700+ users. Their business model is in sales of each product, at 20 to 30 percent commission. There is no fee to list on DSYR.
More info
8 Gushcloud – Singapore
When we talk about tech startups in Asia, we cannot really leave out Singapore. Gushcloud provides a social media marketing solution for app developers and businesses, basically in raising brand awareness on the Web. Instead of using ads on Google and Facebook or other banner ads network, Gushcloud offers a rewards-based system where the advertising budget will go towards rewarding the users, by mobilizing users to tweet, blog, share and even download. Campaigns can setup any requirements for users to perform different kinds of tasks. Advertisers can manage all things from their web dashboard, filter targeted demographics, and control their budget. Currently, there are over 27,000 thousand users with a new "gusher" joining up every 3 minutes, and brands have spent over $70,000 spent on Gushcloud campaigns.
More info
7 Wantedly – Japan
This tech startup from Japan is taking a different approach at recruitment. Wantedly is essentially a social recruiting platform, basically allows employers to find potential employees by showing how they would work in the company with potential future colleagues. Normal recruitment stuffs like job descriptions and stuffs are still important, but Wantedly focus mainly on desirability of an employer and workplace it offers. You can use the service via Facebook authentication, and Wantedly have certain criteria and standards set for companies. Only those that meet the standard are allowed to make posts for having power lunches, inviting co-workers, gathering people (from among individual users), organizing hackatons, and offering contact-based jobs. Some projects are openly to people who have a Facebook friend working with the company behind the project, thus improving the quality of each post and social aspects.
More info
6 Freecharge.in – India
A list of Asian tech startups won't be complete without at least a company from India. Freecharge is a free coupon company with similar concept to daily deals model such as Livingsocial and Groupon. The main difference between Freecharge and other daily deals sites is that usually the coupons and goodies from Freecharge are actually free. When users pay via Freecharge.in to top-up their mobile, TV, or data credit accounts, they will get free coupons by mail or as e-coupons. Currently, there are over 1.5 million users since its launch 18 months ago, and it is one of the India's highest transacted e-commerce sites. Sequoia Capital has injected capital twice into the company.
More info
5 SecQMe – Malaysia
Pronounced "secure me", this Malaysia-based startup aims to provide you with apps to help protecting yourself. SecQMe app offers fuctionalities to allows users to ensure others are aware of their whereabouts whenever they are feeling unsafe. It has functions like recording your location once per minute until you have reached your destination and confirmed your safety. And you can also set the app to record audio continuously. If things really go wrong, you can just touch the "emergency now" button which will send an immediate emergency notification to send a notification to friends and family via SMS, email, Facebook, and Twitter. There is also a bluetooth-connected watch with "emergency now" button too. Notifcation will include map of your location (or last known location) and whatever other data you might have included. Your friend or partner will need to sign up to the service to get notifications. There is also "watch over you" function like shaking the phone to trigger a loud alarm and automatic video recording, which will be uploaded automatically to SecQMe's server to aid the police. The company's business model is on premium and advanced features, which come at two monthly paid packages at US$2.99 and $4.99 per month.
More info
4 CloudyRec – Singapore
When a list has two or more contenders from a country, it tells something about that country's startup scene. CloudyRec is a backend cloud-hosting servvice for app developers. Whoever building an app or game on Android, Windows Phone, Windows 8, iOS, Flash, and/or Unity 3D, they can make use of CloudyRec's offerings. Powering own backends is actually costly and prove to give more hassles to developers. CloudyRec aims to change that, with cloud-powered engine for push notifications, Facebook support, and all other mobile backend essentials. Services like this free developers from constant backend development hassles like finding cloud providers, implementing an API, maintaining everything, taking care of security and backup. CloudyRec's plans start from US$9.90 per month.
More info
3 FlowerAdvisor – Singapore
Yet another startup from Singapore! FlowerAdvisor, as the name suggests, goes back to basics with selling flowers online. Although it is a startup from Singapore, it is operating in 111 countries with thousands of local florists. Their promise is that customers will get their flowers delivered within the same day of order. Basically, FlowerAdvisor is a gateway to local florists internationally.
More info
2 Momo – China
It is very impressive feat to go from zero to ten million users within 1 year, and have done it very organically. Beijing-based Momo has achieved just that. Momo is basically a flirtatious location-based app for chatting up nearby strangers. With just iOS and Android apps, currently there are 2.2 million active users daily and over 40 million messages sent everyday. On a busy week, five million active users isn't a strange news for them. Last March, they had reached two million registered users. Now at 10 millions, it shows that their growth is at the rate of over one million per month. It has competitors like Mojing and Youjia in China, as well as WeChat which has location-based "find other users" feature.
More info
1 Vibease – Singapore
Before you say "What? Singapore AGAIN!?", we have to remind you that #1 spot is usually for the best. This startup gets us excited as well as the crowd when the founders demoed it for the first time. With a very unusual pitch, "We're about helping women to achieve orgasm.", Vibease is a smartphone app with its own remote-controlled vibrator hardware (in the shape of a bunny!). Essentially, this will allow couples to make out wherever they are in the world. If the lady is alone, she can view a downloadable "fantasy" which is of erotica nature (not porn) and buzzes the vibrator in sync with the video. If with a partner, the pair can engage in foreplay in the app which looks like Whatsapp interface. The business model is based on downloadable fantasies which are in-app paid contents. See, we told you we saved the best for the last!
More info
There are many more notable startups in Asia. Startup scene is no longer only for Silicon Valley guys. If you know any other interesting tech startups, please let us know in the comments below!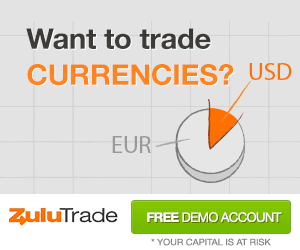 "

Comments
comments